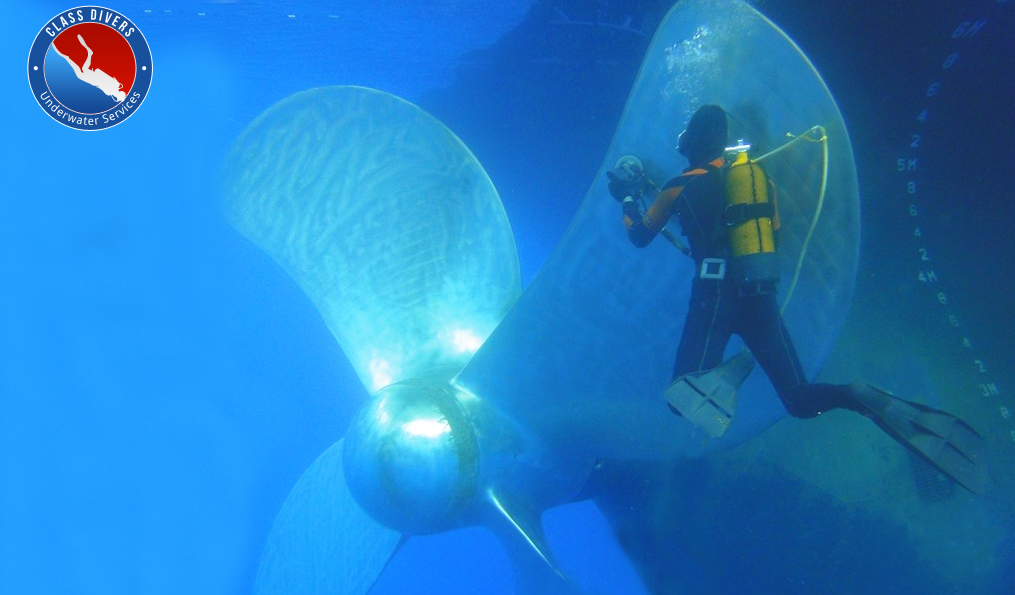 PROPELLER POLISHING
As soon as you request a propeller polishing for your vessel, we will immediately mobilize our divers, and technician specialists, to carry out any necessary underwater work without the need to drydock. We count on a skilled certified team committed to do the job following the most demanding standards.
Classdivers offer number of underwater services for your good vessel at both sides of the Panama Canal (whether you are at the Pacific or the Atlantic), and now with global presence — for any other location please take a look at our network section or go to our contact us section.
Class Divers provides a top quality service when it comes to propeller polishing and any other underwater service. You will receive a report with the status of your vessel, before and after our services, including images and/or video. The following are some aspects you will find in this report:
General inspection of the propeller before polishing work is started
Propeller polishing with the surface using multi-stage micro polishing techniques
Video and or camera inspection of the propeller before and after polishing written report with photographs of the propeller before and after polishing
We, at Class Divers, are fully committed to the shipping industry and totally dedicated to provide quality underwater services, that's why we make sure to follow the most demanding of the international standards for the Shipping Business (A.B.S, Class NK, and Lloyd´s).

For any other service related to the shipping industry you can see our rudder and propeller, hull cleaning, underwater inspections, recovery of lost objects and surveys sections. Should you have any other request please go to our contact us section and let us know how we can assist you. We will be more than happy to help you, always taking good care of your good vessel.